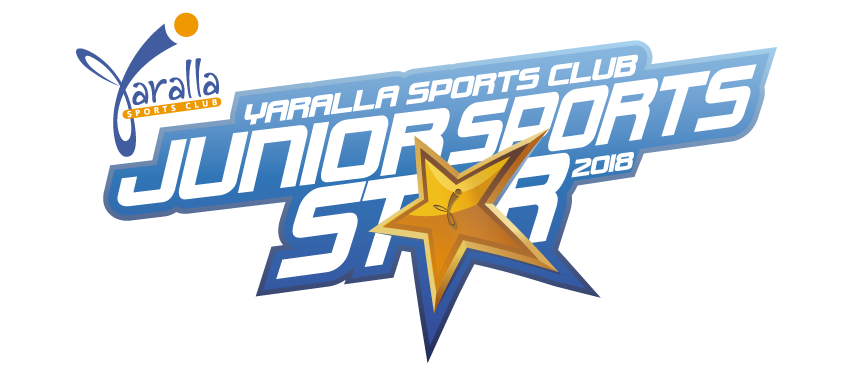 Yaralla Sports Club Junior Sports Person Award is awarded to a local sports person that has shown their determination and persistence with sport. All our winners from 2016 are listed below – congratulations! Nominations for 2018 are now available online!
Chelsea Fanning
Gladstone Softball Association & Gladstone Sharks Volleyball
U15 Gladstone Girls Softball, U15 Qld Girls Softball, U15 Qld Girls Volleyball, Gladstone State High School Volleyball School of Excellence Player of Year 2015, Gladstone Sharks Volleyball Senior Team. U19 Capricornia School Softball Team, U15 Capricornia School Volleyball Team, U17 State Titles Softball 2015, As a pickup player for Toowoomba.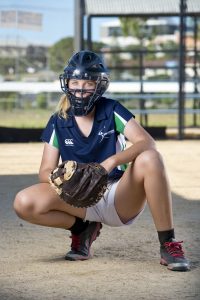 joshua andrew
yaralla cricket club
Joshua Andrew has been an active member of Yaralla Cricket Club since he was 10 years of age and has achieved so much in that time. Joshua not only plays cricket he also has volunteered his time in a coaching role for Yaralla Cricket in the 2014/15 season for the Under 10 Yaralla team.
Under 17 – 5 matches 377 runs 188.50 average 2 wickets 15.50 average
AGrade – 5 matches 22runs 4.40 average 5 wickets 37.80 average
BGrade – 1 match 1wicket
Gladstone Under 16 Representative, Gladstone Open Representative,CQ Under 16 Representative, Capricornia Schoolboy Representative, Qld Open Schoolboy Representative, Qld Rookie 48 man squad, Qld Silver Rookie Program
CQ Under 17 representative – 6 matches 54 runs 10.80 average 11 wickets 8.55 average
Joshua was also announced Most Outstanding Player for Gladstone Cricket in the 2014/15 and also 2015/16 cricket season.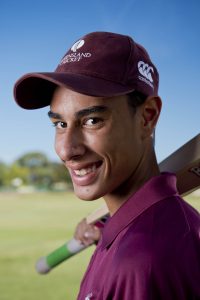 TANA MARTIN
TANNUM SANDS LIFESAVING CLUB
Gold medal in Cameron Relay team at State Titles and an individual silver medal in beach flags at State Titles.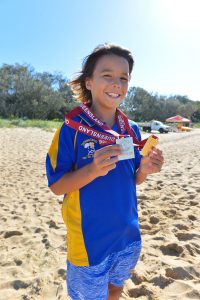 Brooke Sheridan
BITS CRICKET
Competed in 5 port Curtis teams in 2015 making Cap sides in Cricket and AFL. Nominated for junior sports person of the year at the Australia day awards 2015. Made QLD trails for cricket in 2014 as a 9 year old ( youngest and smallest competitor) Has played AFL for the bits saints since the age of 4. Also Played 6 a side soccer in 2015. Played in the Gladstone rep cricket team 2016, only female in the side.
Played cricket in the ""Jess Jonassen cup"" in Rockhampton being named most outstanding player.
Received the Tracy Slatter trophy for cricket in 2016 for most promising female cricketer in the region.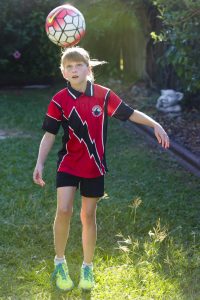 JAKE GEHRMANN
SEAGULLS & CROCS (BITS)
Port Curtis football and port Curtis, Capricornia and Queensland for softball.
Jake also coached croc tee-ball this year and enjoyed every moment of it. Jake is also currently in the under 14 Gladstone training squad for league.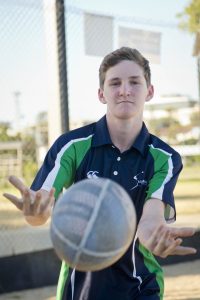 BEN PRESS
CENTRAL REGION BAREFOOT WATERSKI CLUB
Ben Press has been barefoot waterskiing for just over 3 years. He came 2nd in the Queensland State tiles in 2015 and 1st in this year's State Titles held here at the Calliope river . He have just got back from The Australian National Titles witch was held in Syndey,(April 2016) where he came 1st over all.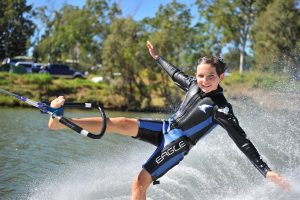 MITCHELL KNIGHT
GLADSTONE BASKETBALL
2016 U18 National Basketball Championships in Adelaide 16-23 April 2016 Mitchell is Playing in the U18 North Qld Side.
Mitchell is the first person from Gladstone in about 8-10 years to make a State team for basketball.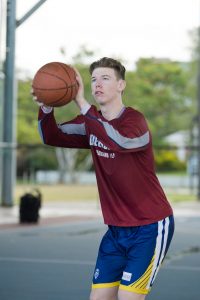 KANIESHA SAILOR
YARALLA DYNAMICS NETBALL
Kaniesha is not only playing in her junior club games but she was 1 of 3 juniors to be selected to play Senior 1 in the women's comp as well, she has also been selected to play in the u/16 QLD indigenous netball side to play in Fiji in September this year.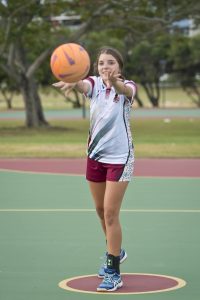 SARAH CHIVERS
CENTRAL QUEENSLAND TRIALS CLUB
2016 – Being named in the Australian Women's Moto-Trials team to represent Australia in Italy and France in September this year.
2015 Achievements
– Australian Junior Womens Champion
– Queensland Junior Womens Champion
– Queensland Moto-Trials Series Open Womens Champion
– Being named the Motorcycling Queensland Junior Women of the Year
– Being named the Motorcycling Queensland Junior Trials Rider of the Year
– A Finalist for Motorcycling Queenslands Junior of the Year
– CQTC – Club Champion and Junior Champion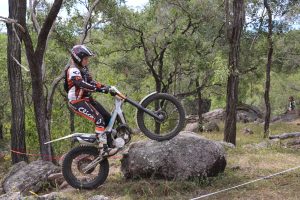 RONAN MCGUIRE
SPARKS HOCKY CLUB / BROTHERS JRLFC / GLADSTONE TOUCH FOOTBALL ASSOCIATION
2015
Rugby League – Selected for Gladstone Raiders U14; progressed to Capras U14.
Hockey – Selected for Capricornia U19 Secondary Schools Hockey Team at age 13; was selected to attend Qld U15 Hockey Trials.
Hockey Umpiring – Selected to represent Capricornia at U12 Primary School State Hockey Championships.
2016
Hockey – Represented Qld at U15 National Hockey Championships and won Gold. Selected for Capricornia U19 Secondary Schools Hockey Team at age 14.
Rugby League – Selected for Capricornia U15 Rugby League.
Touch Football – Selected for Capricornia U15 Touch Football.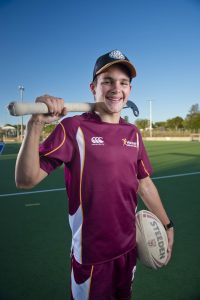 JORDY DUNNETT
DALY'S BOXING GYM
This year, Queensland Champion U15 38kg and Australian Champion U15 38kg Division.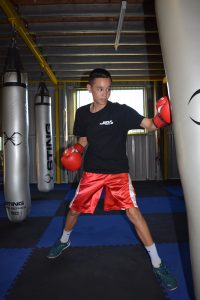 RYAN BEBENDORF
TANNUM SANDS LIFESAVING CLUB
Queensland champion 2016 under 15 board race
And 4th under 15 ironman. Australian surl life saving 2016 championship – second in under 15 board race.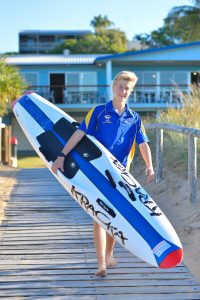 KAITLYN DUCKHAM
SHOTOKAN KARATE INTERNATIONAL AUSTRALIA GLADSTONE DOJO
State Champion Kata & Kumite, Qld State team member, 2nd at National Championships twice, Is about to complete her Black Belt (mid June 2016).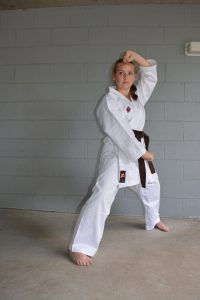 denzi petry
gladstone state high excellence program
Denzi has been nominated for this award before but since the last nomination she has successfully been chosen again for the Australian Team and has since travelled to Bangkok and competed. She also has again made the Qld state team which means travelling to Brisbane on weekends for training, and has made shadow for the Qld Schoolgirls team 2016.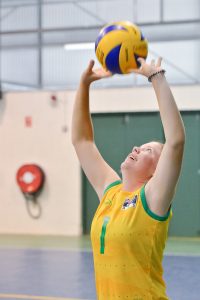 LYNCOLN REBEL
PAST BROTHERS JRL
2016 port curtis 2016 capricornia 2016 QUEENSLAND for rugby league
2016 port curtis then capricornia for volleyball
2016 port curtis then Capricorbia for touch football
Broncos elitE player development squad
Cowboys Acadamy development squad
CQNRL bid development squad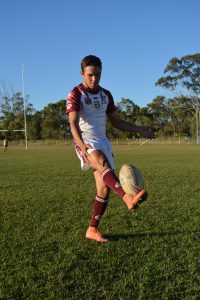 LACHLAN PACHECO
GLADSTONE GLADIATORS SWIMMING CLUB
Lachlan has had great success in competitive swimming this last season. He qualified for his first ever National Age Swimming Championships in Adelaide this year, in the 14 year boys 100m Butterfly. Only 30 boys in Australia had actually made the qualifying time as it is extremely fast and only the best swimmers in the country can swim that time. It is such an honour and every swimmer's goal to achieve a National qualifying time. He was also selected in the Queensland Secondary Schools Swimming Team to compete at the Pacific School Games. At the Central QLD Swimming Championships in March, Lachlan was awarded the Brian Thomas Trophy for the Best Individual Swim of the Championships – 50m Butterfly – smashing the old CQ record that had been held for 27 years!. At the recent Queensland Sprint Swimming Championships, Lachlan claimed a Bronze medal in the 50m Butterfly. This is an amazing achievement for a boy from Central Queensland competing against the best in the state at a world class indoor pool facility. Lachlan also plays football (soccer) for Clinton and was recently named in the Gladstone Representative team. He is also an accredited referee, dedicating his time refereeing junior games on Friday nights. Lachlan is a top athlete who trains very hard, and sacrifices a lot, to achieve great results. Lachlan doesn't always gets the accolades he deserves so it would be wonderful for him to win a Yaralla Junior Sports Star to reward him for his amazing efforts. Swimming is an extremely hard sport that requires so much hard work and dedication. Lachlan balances his school work, sport and volunteering very well.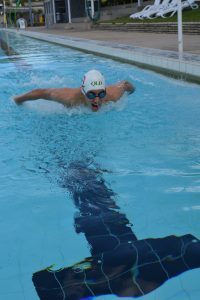 SOPHIE DUFF
GLADSTONE LITTLE ATHLETICS AND GLADSTONE JUNIOR TOUCH
2nd in long jump at National athletics comp, 1st in long jump QLD athletics comp, 3rd Triple jump QLD athletics. QLD 12 yr girls Touch football team, national winners. Capricornia u15 girls team, CQ Bulls u 14 girls touch team.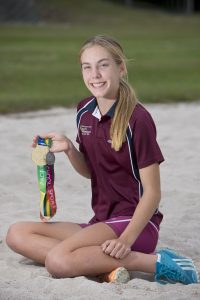 MACAULEY ASH
QUEENSLAND VOLLEYBALL
Volleyball school of excellence – honours team
Capricornia u15 Volleyball Team
Queensland Beach Volleyball Shadow u15
Queensland Indoor Volleyball Team u15
All in 2016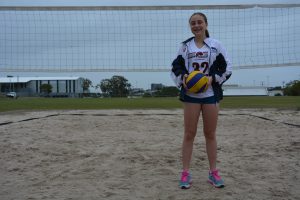 DYLAN OWEN
GLADSTONE BASKETBALL
Dylan started playing basketball with Gladstone Basketball as a Hoopster when he was 4 years old. He quickly gained a true love of the game of basketball, even writing in a year 5 assignment that he was going to play basketball in America one day. At age 11 years old he played in his first Gladstone Representative team for u12 and has been selected in every representative year since, where he has Captained the team for many of those seasons. Dylan was also selected through his school years on both Port Curtis and Capricornia level. Dylan's dedication to training, gym and skills has also seen him be selected for the Queensland State Emerging team two years running, he is currently preparing to travel with this team to Los Angeles, California, USA for a 12 day tour that consists of two different competitions. Dylan has also been training with the local QBL team, Port City Power Men's team for 3 years and has gained valuable knowledge and training, culminating in recent weeks with up to 20 mins court time per game. Dylan aspires to keep going with his basketball, hopefully to play College Basketball in the USA.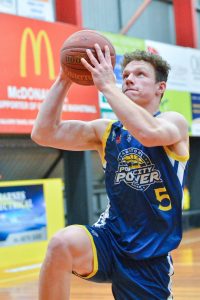 MADDISON BISHOP
GLADSTONE JUNIOR MUDCRABS (AFL)
Has been playing AFL from U6s till now following her Big brother & sisters foot steps
2015 key ruck player in U13 grand final win
2014-15 school girls U14 cap sides
2016 school girls U15 cap side went to state trials and made the Queensland U15 school girls AFL team to play this July 23-30th on the sunny coast.
DYLAN WALZ
CQ MARINERS FC
Since age five, Dylan Walz has dreamed of playing professional football in a stadium and live on TV.
It's this true passion and talent for his sport that has earned Dylan Walz a place on the Under-14 Queensland team representing our state at the National Youth Championships in October.
His selection is the latest milestone in Dylan's dedicated journey to achieve success not only in soccer but in all aspects of his life.
Dylan is a true great example of how to successfully balance sport and his education.
The 14-year old began playing soccer at age five with Central Soccer Club in Gladstone, moving to the Clinton Soccer Club at age 12. From age 11, Dylan has proudly represented Port Curtis and Capricornia teams at a regional competition level.
In 2014 Dylan played in the Intercity Challenge where he was identified by Football Queensland and then selected to attend the Under-12 Country Development Camp in Townsville.
After joining the CQ Mariners FC last year, Dylan was selected in the Under 13 Queensland Country team to play at the National Youth Championships in Coffs Harbour, NSW.
In 2015, Dylan was awarded 'Players Player' and 'Best and Fairest' and was this year again selected to play at the National Youth Championships in October at Coffs Harbour.
Dylan is as equally committed to his education with an impressive list of academic achievements both in primary and high school.
His family describe Dylan as a humble young man who is quietly achieving his goals and grateful for the opportunities he is being offered.
"Playing with his feet is one thing but Dylan plays with all his heart."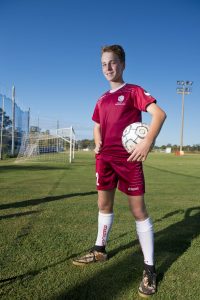 DECLAN CORKE
GLADSTONE JUNIOR FOOTBALL CLUB
Was selected in the 10-12 year QLD State School Golf Team which will be held in Adelaide in November 2016 after competing for the Capricornia Team in the State School Golf Championships in Yeppoon in July 2016. Declan won the 9-10 years Australian junior age championships in April at Capricorn Resort & qualified to play in USA. In 2014 Declan was awarded the CQ golfer of the year for 13 holes. Declan has won & placed in many of the junior tournaments throughout the state and to his credit he has won the Gladstone junior open 4 consecutive years starting out 9 holes through to the B grade gross winner last year. Declan plays in the juniors at Gladstone and also plays men's competitions throughout CQ.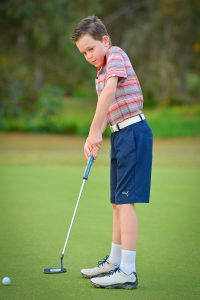 TALLIS STANHOPE
GLADSTONE JUNIOR TOUCH FOOTBALL
2016 – All Touch Football Carnivals
July 6, under 18s State Championships- Undefeated Champions
July 28, under 15s State Championship – Undefeated Champions, Selected in u15 QUEENSLAND Team
Upcoming teams and events, all Touch Footy
25 August under 16s State Championship
13 September under 18s National Youth Championship
24 October under 15s Nationals in Perth, in the Queensland Team
Tallis, recently attended the under 15Qld championships and was part of the Capricornia winning team. Based on his performance he certainly deserved is selection in the QLD Under 15 Schools team to compete in Perth later this year. This adds to Tallis's other recent success playing in the winning team at the Qld Junior State Cup Carnival held in Hervey Bay. What makes this win better was he played in the Under 18's division and did not look out of place. I have coached Tallis for the past couple of seasons in various teams and he has always been very humble and unassuming, whilst assisting myself with an under 14 team this year in his own time.
RYLEY BOBART
METEORS HOCKEY CLUB
U12 schoolboys qld team 2016, U13 qld team 2016.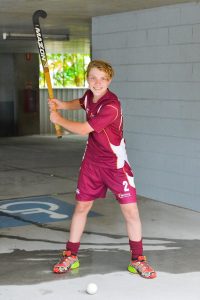 JAYNAE JOESFSKI
YARALLA HOCKEY CLUB
Jaynae is a talented, up and coming junior in our small Hockey Club. She started playing hockey only a short 3 years ago, when Yaralla Hockey started the rebuild of their club, to include a junior competition. In this time Jaynae has truly flourished and found a love and enthusiasm for the sport.
Last year, in her 2nd year of Hockey, she made the Gladstone U11 Rep team, and travelled to Mackay to compete in the annual U11 carnival, where the Gladstone girls came 2nd.
This year, 2016, is where Jaynae has really started to shine. She is now in the U13 Competition, for the 1st time, and has already been chosen to represent Gladstone in their U13 team. On top of this she was also selected to be in the Port Curtis school girls team, where the carnival was played in Gladstone, from that competition she was selected into the Capricornia School girls hockey team, where she had to travel to the Sunshine Coast to compete in the next level of competition, and from there she has been selected to play in the Queensland school girls team, the only female player in Gladstone to make it this far into the selections! She now has to travel to Cairns to represent her state in that competition.
Jaynae is a true superstar of our game, loved both on and off the field by her peers. If anyone deserves recognition of their achievements and abilities, it is her.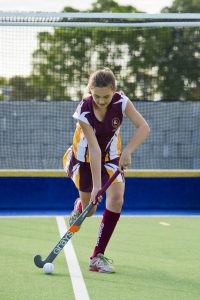 BAILIE ELLIOT
CAPRICORNIA VOLLEYBALL/CQ MARINERS FC
2016 represented Capricornia at state schoolboys u15 volleyball titles in Brisbane – receiving invitation to attend Volleyball Australia Junior Men's Development Program in Melbourne December 2016 with opportunity to receive further offers to move to Canberra and attend the Volleyball Australia AIS Development Program or other Elite Development Scholarships offered by National coaches.
Football – recently selected in Football Queensland Country U14 team to participate in the National Youth Championships to be held in Coffs Harbour October 2016. Just returned from representing Capricornia at the Schoolboys U15 State Championships held on the Sunshine Coast. 3rd Year representing Central Queensland Mariners on FFA development program.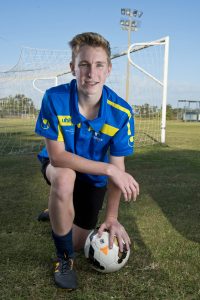 JARROD LEE
GLADSTONE GLADIATORS SWIMMING CLUB
Jarrod has been swimming competitively in the Multiclass S14 classification (intellectual disability) for just 18mths. In this time he has competed at regional, state and national levels. In December 2015 Jarrod competed at the McDonalds State Championships at Chandler in Brisbane where he achieved 4 Gold, 1 Silver and 3 Bronze. He broke the 14yr boys S14 Multiclass QLD records in the 200m Freestyle, 400m Freestyle and 200m Individual Medley. Through this event Jarrod qualified for the National Age Championships in Adelaide in April 2016. At this impressive meet Jarrod placed in the top 10 for his age in all his events, achieving as high as 4th & 5th places and breaking his own S14 MC 14yr Boys QLD Records in the 400m Free and 200m IM. Jarrod trains with the Gladstone Gladiators 3 mornings and 4 afternoon per week, totaling 13hrs total in the gym & pool. Jarrod is also a member of Special Olympics Gladstone and will be representing Team Queensland at the Special Olympics Trans Tasman Games to be held in Hamilton New Zealand from 24th-28th November 2016. Jarrod has great aspirations to further his swimming career with his eyes set at international level.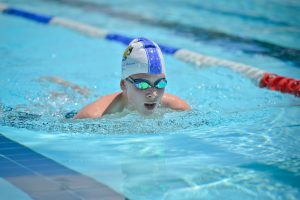 JACELYN DAVIDSON
REVOLUTION GYMSPORTS
Jacelyn started out in Kindergym Gymnastics when she was 3 years old. From there she progressed to Women's Gymnastics where she achieved her Level 4.
In 2014 she transferred over to Acrobatic Gymnastics where she started out in Level 3. That year she competed as a Pair and came 1st at the State Titles.
In 2015 she progressed into Level 4 as a Pair with a different partner and came 5th at the State Titles.
This year (2016) she changed partners again, and now competes as a Mixed Pair in Level 6 (jumping 2 levels). Acrobatics is based on a lot of trust between partners and Jacelyn had less than 5 months to build this partner relationship, learn the required skills and reach her goal to attend Nationals in June 2016.
On 16 April 2016, Jacelyn and her acrobatic partner travelled to Brisbane to compete at the Sleeman Sports Complex, Chandler were they became 1 of only 13 groups selected from around the state to represent the Queensland Team, to compete at the Australian Titles in Melbourne at the Hisense Arena on 2-5 June 2016.
At the Australian Titles Jacelyn and her acrobatic partner placed 4th for their Dynamic routine and 6th for their Balance routine. Big achievement for less than 5 months of training in a new partnership.
After the Australian Titles she travelled to the Gold Coast in June and placed 1st at Qld Cup and again in August to attend the State Titles where they also placed 1st.
Last week (7/9/16) Jacelyn was awarded the Local Sporting Champion from our Federal Member for Flynn (Ken O'Dowd MP).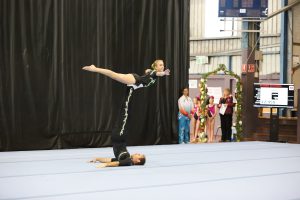 HAYDEN PEASE
METEORS HOCKEY CLUB
U13 hockey representative for NT 2013
U13 hockey representative for NT 2014
U12 hockey representative for Qld schoolboys 2015
U13 hockey representative for Qld to play at national championship in Perth in September 2016
2016 Qld U13 hockey team
2016 GHA A2 Mens Player of the grandfinal
2016 Gladstone Hockey Junior Player
2016 Meteors Hockey: Various club awards from playing to umpiring
2015 Qld schoolboys hockey team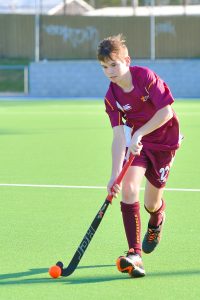 MICHAEL POLI
TANNUM SANDS SURF LIFESAVING CLUB
Has been with Surf life saving for 10 years. Has competed at local, Wide Bay Capricorn Branch, State and National levels. In 2015-2016 season, achieved bronze medal in board relay and beach flags as well as the Silver medal in the Overall Champion life saver event at the Nth Australian Championships. The champion life saver event encompasses physical sporting events of beach and water, together with a theory paper, resuscitation and live patient assessment. He achieved a State bronze medal in the Champion LIfe saver event at this years State championships and was named the Tannum Sands club U15 Male sports champion of the year. When not competing he is an active volunteer patrol member, acheiving the highest volunteer patrol hours for a cadet member (U14 to U17) at the club this season, 3rd highest in the club for all patrolling members. Having achieved his surf life saving bronze medallion, this season he is a Vice patrol captain for patrol team 7 and the club First aid officer.