Yaralla Sports Club Inc. is a Not-For-Profit organisation which means all profits are reinvested back into the Club and the local community. That means when you drink, dine, play and stay at Yaralla, you are helping local businesses and sporting groups.
Sub Clubs
Yaralla Sports Club is a multi sports facility. Many of our sporting Sub Clubs either compete or train using Club facilities. The following is a list of Yaralla Sports Club internal Sub Clubs.
If you require any contact details for the above Sub Clubs please contact reception on (07) 4979 8270.
Yaralla Sports Club has donated over $145,000 in the last financial year and is a proud sponsor of the Gladstone Mudcrabs Football Club and Gladstone Amateur Basketball.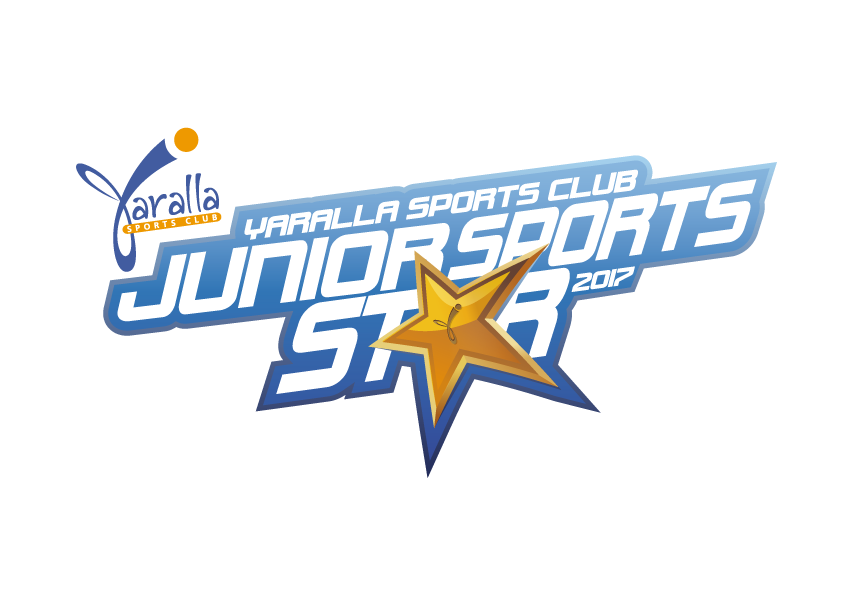 Yaralla Sports Club Junior Sports Person Award is awarded to a local sports person that has shown their determination and persistence with sport. All our winners from 2016 are listed below – congratulations! Nominations for 2017 will be available online so please check back here to see if nominations are open.
Lachlan Wilmot
Gladstone Basketball
Lachlan Wilmot is a talented basketballer and is the first of this year's Yaralla Sports Club Junior Sports Star nominations.
In January at the QLD State Championships he was offered a spot to play for the QLD South Emerging U17 men's team, heading to USA in June to attend training camps and play in American College Basketball Competitions.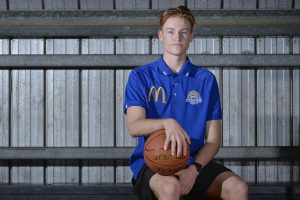 Coby Richardson
Gladstone Gladiators Swimming Club
Coby has recently qualified to compete at the Australian Age Nationals Swimming Championships in April for the 13 years male 100m and 200m Breaststroke events.
These two events only attract approximately 25-30 swimmers in Australia who can achieve the fast qualifying time.
The Age Nationals Swimming Championships are the goal for every competitive swimmer and the pinnacle event in the Australian Swimming Calendar.
Harrison Rideout
Yaralla Cricket Club
Harrison has potential to succeed in his chosen sport. He is a quiet achiever, well mannered, very respectful to his parents, coaches, club committee members, his team players and opposition team.
In the past 2 cricket seasons he has been selected in the QLD Silver Rookie Program and has an amazing bowling average in each team he represents throughout Queensland.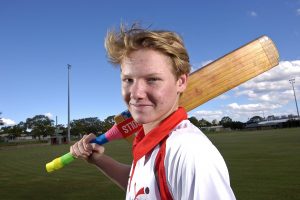 Abbey Lowry
Sparks Hockey Club
Last month Abbey was named in the Queensland U15 No. 1 team to compete at the National Hockey Championships in Moorebank NSW.
For the past 2 years she has also competed at the Australian All Schools Volleyball championships in Melbourne where she has captained the team.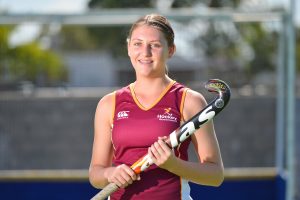 BROOKE SHERIDAN
Bits AFL, BITS cricket, BITS Soccer
Brooke represented QLD in January at the National Cricket Championships in Canberra coming home an undefeated national champions.
She has also represented Capricornia at the state soccer championships and has also just been selected in the Capricornia U 16 AFL team.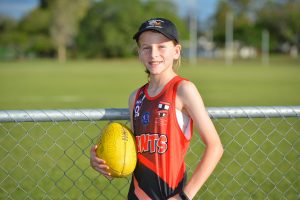 Botond Hajos
Gladstone Junior Basketball Association
Boti has worked hard over the course of the last year to make the North Queensland U18 Basketball team.
He has had to travel to Townsville every two weeks for the past three months for training and went from being cut from the state team in U16's, to now being considered among the best in Queensland for his age.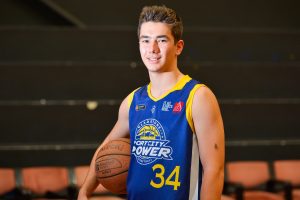 emily kirkwood
gladstone Mudcrabs/Gladstone Junior Basketball Association
Emily excels in a variety of different sports and sporting codes. Whether it's on an Aussie rules oval, a rugby pitch, basketball court or cross-country course, you know what you are going to get with the effort Emily Kirkwood puts in.
This year alone Emily has been selected in the Capricornia team for AFL, the U18 Gladstone Representative Basketball team, the Rugby 7 Youth Development team AND Capricornia for Cross Country.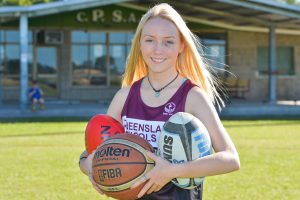 Sally Vagg
Boyne Tannum Bullets/Dolphins Netball/BITS Cricket Club
Sally took up competitive swimming just over 12 months ago and has returned from the QLD Primary School Trials with 2 medals including a silver in the 100m butterfly event.
Sally has also taken up cricket for the first time, playing with the BITS Fire team, which consisted mainly of girls. These girls played exceptionally well against male dominated teams, just missing out on a GF spot.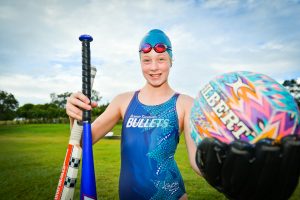 Jack Small
Gladstone Junior Basketball Association
At only 13 Jack's hard work has paid off with his selection into the U15 North Queensland Emerging team, which is selected out of the representative players from Hervey Bay through to Cairns.
The Emerging Team travels to America for two weeks where they are involved in various training camps and a six day college competition.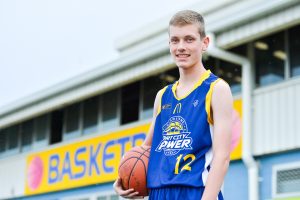 Sophie Duff
Gladstone Little Athletics
In February of this year Sophie headed to the QLD Little Athletics Championships where she took home the gold medal in the 15 years Triple Jump. This amazing accomplishment got Sophie to the Australian Athletics Championships in March where she won gold in the 15 years National Triple Jump!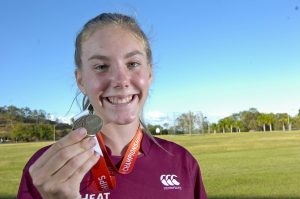 Jace Arnold
Gladstone Junior Basketball Association
Jace was selected to represent QLD North U17 last year where he got the opportunity to travel to the U.S.A to play in the city of Los Angeles.
Most recently he was selected to represent QLD North in the U18 Australian National Championships in Townsville, this team went on to win the silver medal.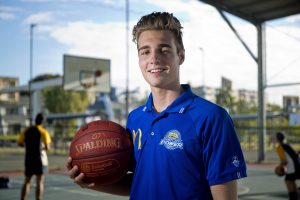 Cody Anderson
Miriam Vale Junior Golf
Cody recently played the Australian Junior Age Division Golf Championships in Yeppoon where he finished fourth overall in the 7-8 year boys division and second in the 7 year boys division.
As a result, he has been selected to represent Australia in the World Junior Stars of Golf Tournament in Las Vegas and the West Coast AAU Junior Olympic Games Golf Championship to be held in Temecula, U.S.A in July.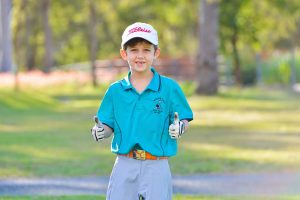 Aleisha Paul
Yaralla Dynamics Netball Club/Gladstone Little Athletics
Aleisha holds Capricornia and Port Curtis records for shotput and represented QLD at the Australian School Sport Titles in Sydney.
Aleisha has also made the U13 Gladstone Netball Team and was named in the Capricorn Claws Netball Regional Development Squad for 2017.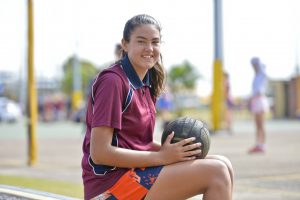 Tegan Carpenter
Canoe Point Outrigger Canoe Club
Tegan was chosen to represent Australia in the U19 Women's Outrigging Crew in the Inaugural World Outrigging Marathon held in Tahiti.
She also coaches and works with the younger members and this is not the first time Tegan has represented her country. Last year, she was part of the Australian U16 Women's crew in the World Sprint Titles.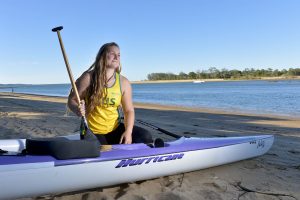 Lochie MARTIN
Softball Gladstone
In 2016 Lochie obtained his Level 2 umpiring accreditation at the Boys State Championships held in Rockhampton. He remains the highest accredited Umpire for Softball Gladstone.
Lochie continues to umpire at state fixtures for both Softball Queensland and Queensland School Sport and at National competitions to build on his expertise. Lochie is currently working on his next goal, obtaining his Level 3 accreditation.